The Alabama Workers' Compensation Organization to Hold 36th Annual Spring Conference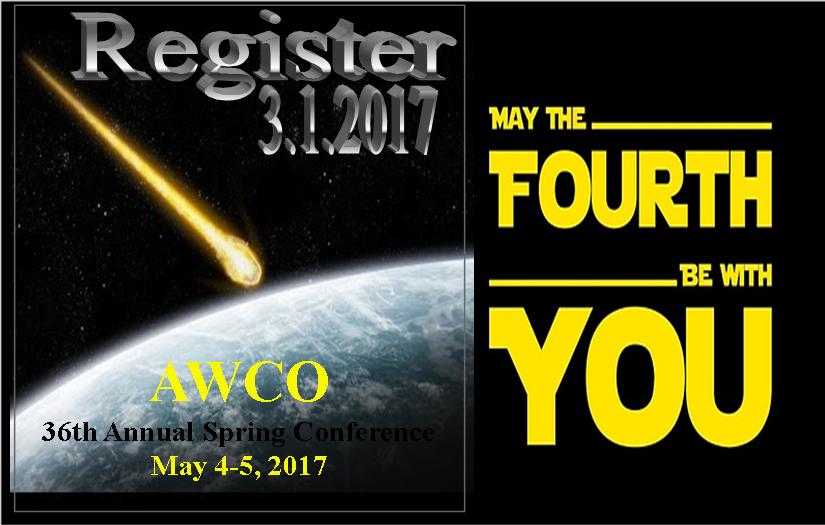 It's almost time to register for the 36th Annual AWCO Spring Conference to be held May 4-5, 2017 at the Hyatt Wynfrey Hotel! Online registration will open March 1, 2017 on the AWCO web site atwww.awcotoday.com. You can register and pay online, register as a member with no fee or print the paper registration to be mailed in. Online registration will remain open through April 30, 2017. On site registration will be available, but pre-registration is strongly encouraged to avoid long lines. 
The conference is FREE to all paid members. The cost of an annual membership is $75 whereas regular conference registration is $100.  This amounts to a no brainer.  Membership does not automatically register you for conference attendance. Please note, members MUST register to attend the conference. Registration can be completed online with no associated cost. Membership is open on the web site through 2/28/17 for those who have not yet completed the application. Memberships received after 2/28/17 are not eligible for free conference registration. 
Thursday evening features a Casino night including a silent auction for the Cystic Fibrosis Foundation.  We hope to see you there!
---
About the Author
This blog submission was prepared by Mike Fish, an attorney with Fish Nelson & Holden, LLC, a law firm dedicated to representing self-insured employers, insurance carriers, and third party administrators in all matters related to workers' compensation. Fish Nelson & Holden is a member of the National Workers' Compensation Defense Network. If you have any questions about this submission or Alabama workers' compensation in general, please contact Fish by e-mailing him at mfish@fishnelson.com or by calling him directly at 205-332-1448.