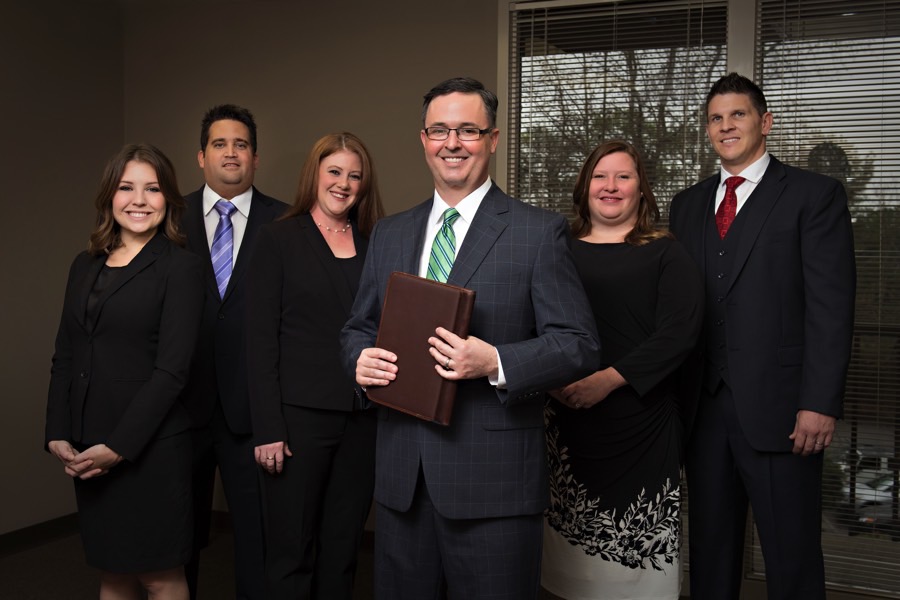 Innovative and Progressive
Fish Nelson & Holden, LLC is a full-service law firm composed of a carefully assembled, talented group of attorneys and support staff. The entire Fish Nelson & Holden team recognizes the importance of professional development and continuously seeks new and better ways to serve our clients. Learn more about our recent firm accolades here.
Please select from our directory to learn more about our team.
What do we do?
Fish Nelson & Holden concentrates its practice in the area of insurance defense litigation. The firm defends products liability, personal injury, property loss, workers' compensation, employment law and other tort actions for insurance carriers and self insured employers. Learn more about our practice areas here.
Who do we represent?
Among the firm's clientele are the following employers, insurance companies, and third party adjusting companies: Alabama Trucking Association; American Red Cross; Amtrust; Aspen Administrators; Associated Claims Administrators; Associated General Contractors Fund; Automobile Dealers Association of Alabama; Avizent; Baptist Health System; Brentwood Services Administrators; Broadspire Services, Inc.; Charter Communications; Chuck E Cheese; EBSCO Industries; Express Personnel Services; Everest National Insurance Company; FARA Insurance Services; ForestFund; Gallagher Bassett; GENEX; Goodrich Aerospace; Hobby Lobby; Infinity Insurance; Meadowbrook Insurance Group; Merchants Companies; Occusure; Regions Bank; Racetrac Petroleum; Sedgwick CMS; Sheffield Risk Management; Strategic Comp; Tyco International; United Technologies Aerospace Systems; United Technologies Corp.; Universal Health Services, Inc.; University of Alabama Health Services Foundation; Xerox; Zenith; and Zurich.
What are our fees?
The firm's standard method of charging fees is to bill clients based on the applicable hourly rate of the attorney, paralegal or law clerk rendering the legal service.
The firm also requests reimbursement for all ordinary expenses incurred by the firm on a client's behalf, including extraordinary postage, copying, and mileage costs in the amount approved by the Internal Revenue Service. The firm does not charge for long distance telephone calls because its telephone lines are internet based.
Statements are submitted on a monthly or quarterly basis and include an itemized description of the service rendered and the amount of time expended by each timekeeper who has worked on a client's matters.
It is the firm's objective to represent clients on a cost-effective basis. The firm agrees not to alter its fee structure for a period of at least 12 months from the time of initial retention of the firm as legal counsel. The firm serves at the pleasure of the client and no client is asked to enter into any contractual agreement with the firm.
What can you expect?
It is our mission is to provide our clients with the finest legal service through zealous and aggressive representation, personal attention and professional diligence. 
When our clients succeed, we succeed. We strive to make lasting relationships with our clients, and do so by being guided by the following principles:
Our clients deserve our personal and timely attention. Calls are returned promptly. We must be accessible. When our clients need us, we must be there for them. To that end, we each have cellular telephones and email access, and make ourselves available, even while on vacations.
Our work must be thorough and effective. We are zealous advocates for our clients. They depend on us to aggressively pursue their goals, leaving no stone unturned. Whether in the courtroom or in our research and pleadings, we strive to find ways to best advance the client's cause.
We are counselors as well as advocates. We communicate in clear language that our clients understand. We advise as well as represent. Our clients deserve to know what we do, why we do it, and how it benefits them.
Our clients are entitled to professionalism from us. We ascribe to the highest professional ethics, and protect their confidences from improper disclosure. Their secrets are safe with us.
Our clients need to know what lies on the legal horizon. We stay abreast of developments in the law and inform our clients of how these changes may affect them.
Our legal services need to be affordable. We use technology and procedures to minimize costs wherever possible.
Our clients' interests are paramount. They are the reason we exist as a firm, and within the bounds of professional ethics, we pursue their interests relentlessly.
---
National Workers' Compensation Defense Network
We are members of the National Workers' Compensation Defense Network. The NWCDN is a nationwide and Canadian network of independent law firms created to provide an organization where reputable law firms of the highest reputation and expertise could form a comprehensive network to provide employers and insurers access to the highest quality representation in workers' compensation and related employer liability fields.
NWCDN members are committed to providing quality, up-to-date and cost effective legal representation to their clients while adhering to the highest ethical standards of the legal profession. NWCDN itself is committed to the presentation of quality programs and information to member firms and clients that wish to use the network for access to legal representation, advice and expertise.
When members located in major cities throughout the United States and Canada, the National Workers' Compensation Defense Network combines a national perspective with an awareness of local workers' compensation law and practice. NWCDN includes one of the largest law firms in Canada, Heenan Blaikie LLP, which is of benefit to those employers in the United States and Canada who have employees working in and subject to the workers' compensation laws of both countries.